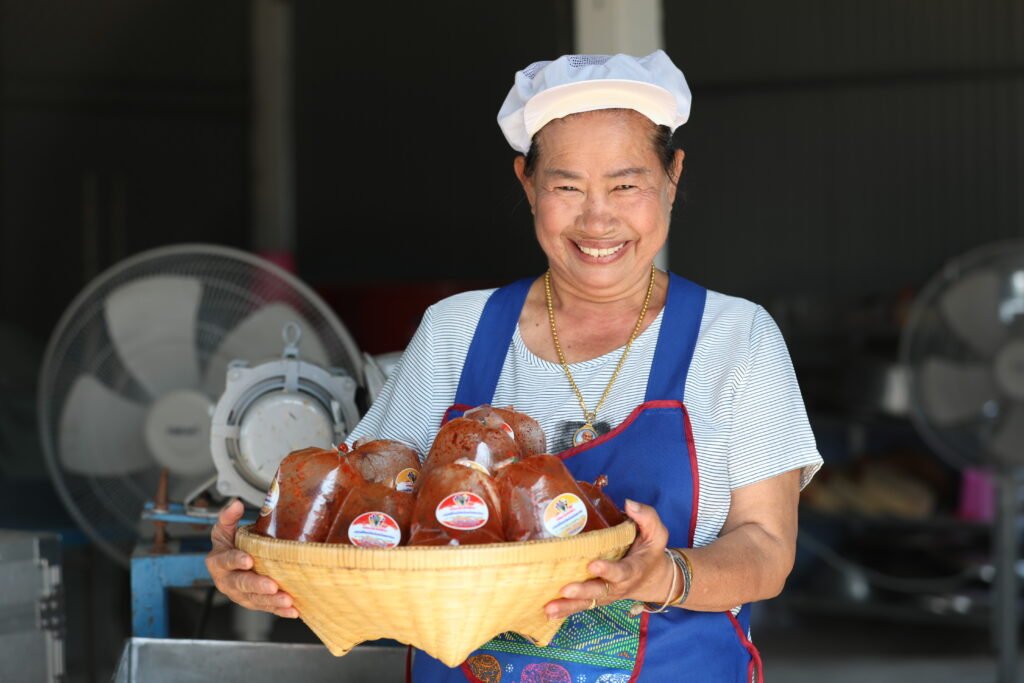 Thai-style Spice Blend for Red Curry and Sour Soup
Thai cuisine is popular for its savory and traditional curries. All Thai families familiarize with the unique mixture of spicy, sweet and tangy in Thai curries. Thai-style spice blend is the solution for less time meal preparing in hurry lifestyle. Finest Thai-style herbs like red onions and Thai garlics handpicked for the principal ingredients.
Your savory meal's best friend with the reasonable price.
Price: 90 Baht/ 1/2 kilogram
Group leader: Khun Nithinan Khem-klad-thong
Tel: 089-985-8536