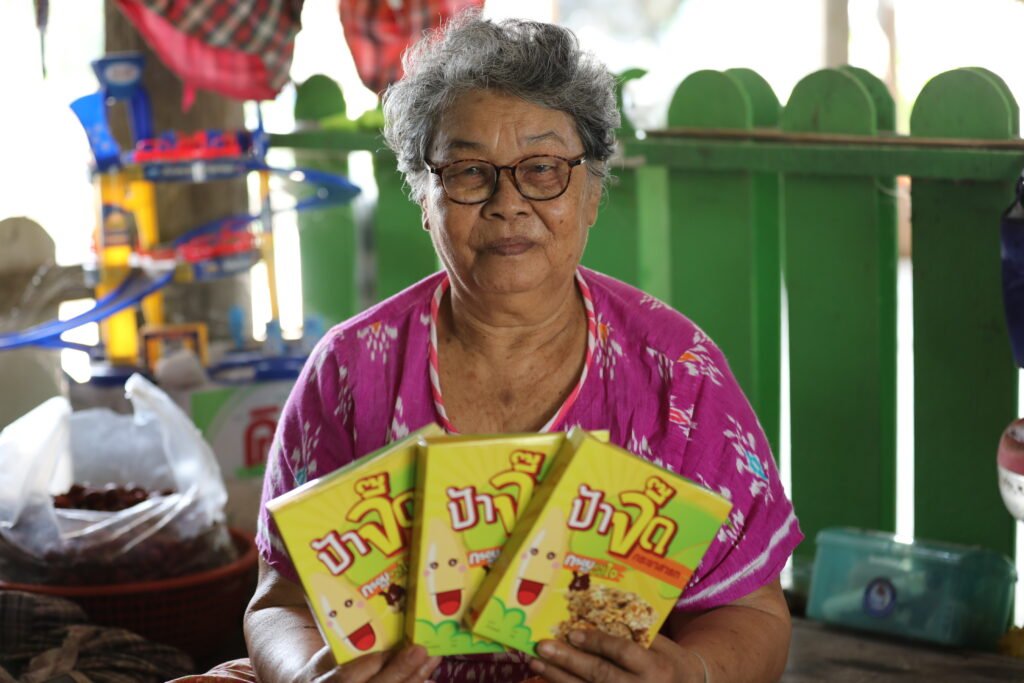 Thai-Style Grain Bar (Kra-ya-sart)
Auntie Jeed Recipe is well-known in the area for homemade specialty Thai-style grain bar. Authentic snack with the great combination of fluffy popped rice, crispy shredded rice grain, well-roasted peanut and well-toasted black & white sesame which seasoned to be flavorful with freshly squeezed coconut milk & scented cane sugar and stirred until well combined. Our product is also qualified by "OTOP Nawatwithi" (One Tambol One Product Project supporting local communities' economic).
Heavenly delicious with non-preservative in every bite!
Price@ 30 Baht/Pack
Khun Pratuan Ratsamee Tel: 085-281-3460
Khun Sang-duan Man-pian Tel: 083-767-3778